Please be aware that some of our treatments include both a service claim and a product claim with your health insurer. Please check with your insurer for your benefits. Our staff will happily let you know which codes we use for claiming for your chosen treatment on 8645 9800.
---
Podiatry HQ is a participating Podiatry practice for HCF's 'More for Feet' Program.
'More for Feet' reimburses HCF members 100% of the cost for an initial consultation, limited to once per year.
This can make all the difference when you present with a new health condition or have a flare up of an existing condition which is represented by a More for Feet podiatry code.
Please note that this is available to HCF members who have eligible extra's cover.
For further information, you can go to www.hcf.com.au or contact HCF directly to determine whether you are eligible for this program.
---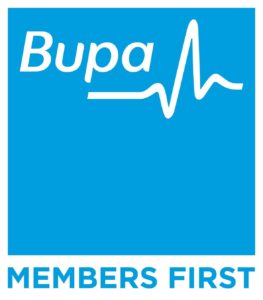 We at Podiatry HQ are dedicated to making sure that you receive excellent treatment by skilled podiatrists.
We want to do everything we can for our patients which is why we have Joined the Bupa Members First network.
This partnership will offer many benefits for our patients who hold health insurance with Bupa that includes Podiatry services such as:
No Gap Kids Podiatry consultations up to your annual limit on certain products. Contact Bupa on 134 135 for further information
On-the-spot claiming facilities (We process electronically on-the-spot so that you are not out of pocket)
Certainty of known out-of-pocket expenses on specified podiatry consultations (According to your individual Bupa Health Insurance entitlements)
Book in now if you have any concerns about the health of your feet and our skilled Podiatrists will work to find the cause of your problem and supply the best treatment.
If you hold Health Insurance with Bupa, there is no reason to put off seeking treatment any longer. Take advantage of the many benefits this partnership will offer and book your appointment.
Please contact Bupa on 134 135 for further information.
---