A large portion of women love to wear high heels for work or a night out.
We are drawn to high heels due to their pretty nature and the ability to make our legs look longer, we never really think about the effect wearing high heels can have on our feet and body long term.
So what do podiatrists like myself really think of high heels?
From the moment your are standing in your shoes, nearly 2/3 of your body weight is travelling through the balls of your feet.
With an increase in the amount of heel height comes an increase in the amount of forefoot pressure.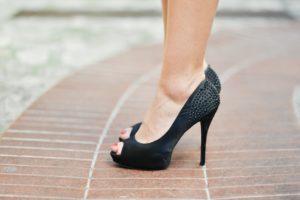 In order to be able to compensate for a change in posture, your entire body needs to adjust to allow for your body to remain balanced.
As the lower part of your body moves forward, the upper part of your body is required to lean backwards to maintain balance.
Quite often it is found that high heels don't allow your foot to function appropriately, often resulting in numerous foot conditions such as hammertoe deformities, bunions, ingrown toenails, neuromas, calluses and corns.
With long term wear of high heels, you may find that your calves and Achilles become quite sore due to your calf muscles shortening and the tendons becoming thicker. In the long term this can have an effect on your muscles becoming unable to stretch, causing discomfort when wearing flat shoes or no shoes at all.
An increased amount of stress on the knees and back occurs with prolonged periods of wear. Due to your body leaning forward this can result in incorrect alignment of the knee position causing extra pressure on your knees, which could ultimately lead to osteoarthritis.
There are complications that may occur while wearing high heels for prolonged and extended periods of time.
It is known that the lumber spine flattens, causing the head and thoracic spine to be positioned posteriorly which causes you to lean forwards. Hyperextenstion of the lower back can lead to chronic back pain, back spasms, arthritis, impingements of the nerves and overall soreness.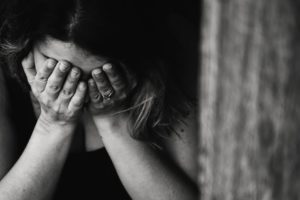 Poor alignment can result in muscles being overused and continuous back pain occurring.
​
If high heels are your daily go-to-shoe for work and lifestyle, maybe think twice before putting a pair on. They can still be worn occasionally without having too much of an impact on your body but it is better to be aware of the impact that high heels can have on your body today, as well as in the future.
This article was written by Lauren, one of our skilled Podiatrists. To book in with Lauren either give us a call or book online and select 'Lauren' as your practitioner.
You can call us on 8645 9800 or,